Present Members
Professor
---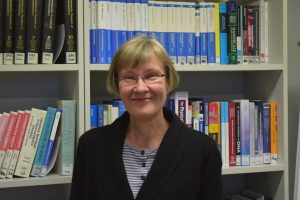 Prof. Carita Kvarnström, Group Leader
Carita obtained her Ph.D. in Analytical Chemistry at Åbo Akademi University in Turku, Finland (1996) and spent some pre and post-doc periods in the Laboratory of Physical Chemistry at Albert Ludwigs University in Freiburg, Germany and at Johannes Kepler University in Linz, Austria. She became a professor of Materials Chemistry at University of Turku (2009) having a main research interest in materials as conducting and redox polymers, fullerenes, graphene-like materials, hybrid materials, ionic liquids, and perovskites. She has a special liking for everything that concerns in situ spectroelectrochemistry (FTIR, UV-Vis-NIR, Raman).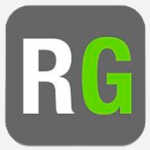 ---
 University teachers
---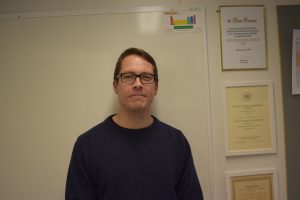 Dr. Mikko Salomäki 
Mikko obtained his master's degree (2000) and Ph.D. (2006) in chemistry in University of Turku. His Ph.D. work included a detailed study of properties and buildup processes of layer-by-layer assembled thin films. His current research interests are on developing deposition and characterization methods of ultra-thin films directing to electroactive composite materials.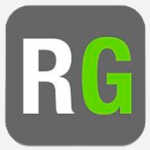 ---
---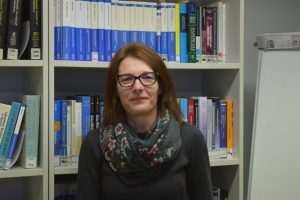 Dr. Pia Damlin 
Pia is a research scientist in the Materials chemistry group and joined the group in 2011. She received her Ph.D. in chemistry in 2001 from Åbo Akademi University in Turku, Finland. Her Ph.D. work involved electrosynthesis and characterization of different conjugated materials by spectroelectrochemical techniques. Her current research focus is on ionic liquids and electroactive materials, as conducting polymers and different carbon-based materials, suitable for optoelectronic and electrochromic devices and for energy conversion.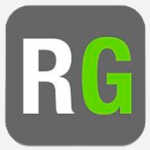 ---
 Postdoctoral researchers
---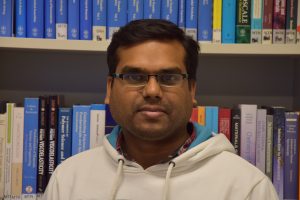 Dr. Lokesh Kesavan
Dr. Lokesh Kesavan is a TCSM (Turku Collegium for Science and Medicine) Post-Doctoral Fellow, joined materials chemistry group in January 2018. He obtained his Master's degree in Analytical Chemistry (2007) from University of Madras, India and graduated Ph.D. (2012) from Cardiff University, United Kingdom, in the field of heterogeneous catalysis. During his Ph.D., he developed catalyst materials for C-H activation under eco-friendly oxidation reaction conditions. His research interests focus on developing novel hybrid materials for renewable energy, chemicals, and environmental remediation.
---
Dr. Milla Suominen
Milla got her B.Sc. and M.Sc. degree in Chemistry from the University of Turku. She was working as summer trainee and research assistant in the Materials Chemistry group. Later, she started her Ph.D. studies in March 2015 in the Materials Chemistry group funded by Kiinteistösäätiö. Her research is on developing and studying new conducting polymer-graphene composite materials for sustainable energy applications, for example, supercapacitors. Her other research interests are on biodegradable ionic liquids and other deep eutectic solvent systems as new green routes for preparing these composite materials.
---
Ph.D. students
---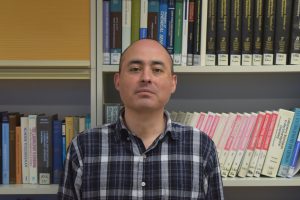 Sergio Espinosa Dominguez
Sergio is a Bioprocess Engineer and MSc. in Biotechnology from the Universidad Autónoma Metropolitana, Campus Iztapalapa, at his hometown México, Distrito Federal (Mexico City). In 2012 he received a scholarship from the Mexican National Council for Science and Technology (CONACyT) to perform his doctoral studies at the Group of Materials Chemistry and Chemical Analysis. His doctoral research focuses on Conjugated Polyelectrolytes, and his main research interests are Physical Chemistry of Surfaces, Physical Organic Chemistry, and Organic Solar Cells.
---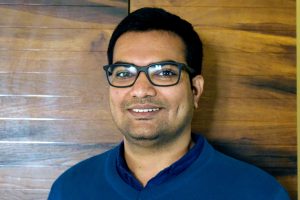 Rahul Yewale
Rahul obtained a Master's degree in Analytical Chemistry from University of Pune, India. He worked as a research associate in the analytical research and development department at Dr. Reddys Pharmaceutical, Hyderabad, India, for 15 months. After that, Rahul continued working at the Central Instrumentation Facility, University of Pune, India for 17 months as a Project assistant. In April 2016, he joined the Materials Chemistry group as a Ph.D. student. His research focuses on highly doped high surface area composite materials for supercapacitors.
---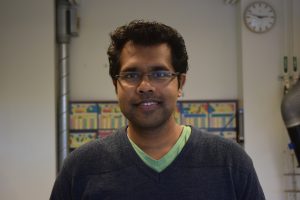 Sachin Kochrekar
Sachin completed his post-graduation (M.Sc) studies in Analytical Chemistry from the University of Mumbai (G. J college, Ratanagiri), India. He has joined material chemistry group as a doctoral student in 2017. Before joining here, he worked as a junior research fellow in the department of applied chemistry, DIAT, Pune, India, under the DST funded project. Here, his main research focus will be on electrochemical reduction of CO2.
---
Adefunke Koyejo
Adefunke obtained her bachelors degree in Industrial Chemistry from Osun State University, Nigeria. She completed her Masters Degree in the International Masters Degree program for Research Chemists at the University of Eastern Finland. She has working experience as a high school teacher and a pharmaceutical marketing executive. Adefunke joined the Materials Chemistry unit in January 2018. Her research is focused on materials for selective catalysis of CO2.
---
Master students
---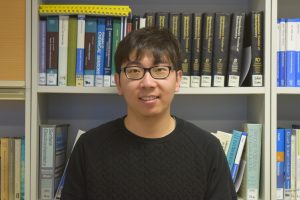 Bo Peng
Bo obtained his bachelor degree in Engineering from Xi`an University of Technology, China in 2015.  He started his master studies at the University of Turku in 2015. Currently, he is working on the preparation of perovskite solar cell with thickness controlled PEDOT: PSS layer as an n-type semiconductor and also involves thickness controlled electrodeposition of perovskite material.
---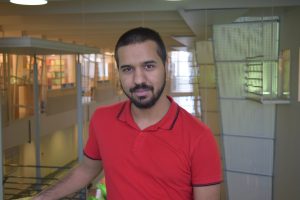 Madhu Paudyal
Madhu studied his Bachelor's degree in chemistry at the Tribhuwan University, Nepal in 2011 and obtained his second Bachelor's degree in Plastics Technology from the Arcada University of applied sciences in 2015, Finland. He also worked as a research assistant on 3D printing (mini-factory III) in the Arcada University for 18 months. He started his master's degree in Material Sciences at the University of Turku in 2016. Currently, his studies focus on the preparation of perovskite solar cell through the electrochemical preparation of lead oxide followed by conversion into lead iodide.
---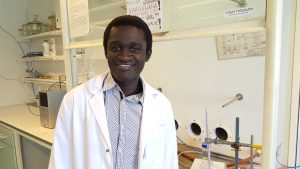 Felix Osei Sarpong
Felix has studied a bachelors degree in Materials Science and Engineering at the Kwame Nkrumah University of Science and Technology, Ghana. He has been studying his master's degree at the University of Turku. Currently, he works on in situ Raman spectro-electrochemistry as a tool to investigate the properties of electroactive systems emphasizing on poly(3,4-ethylendioxythiophene) (PEDOT) and its composite with graphene oxide (GO).
---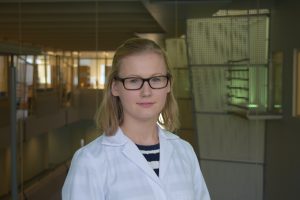 Mia Turunen
Mia has been working on vapor phase polymerization of conducting polymers and their use in photosynthetic systems.
---
Emma Viinamäki:
Emma has been working on vapor phase polymerization of conducting polymers.
---
Bachelor students
---
Atte Kudjoi: Inorganic materials in smart windows
---
Hertta Viskari: Use of conducting polymer-graphene composite materials for energy harvesting
---
Noora Nolvi: Synthesis of Ag nanoparticles for Surface-Enhanced Raman spectroscopy (SERS)
---
Tommi Vienonen: Gel electrolytes in electrochromic windows
---
Intern
---
Amandine DOLLE from ENSI CAEN and Muhammad Haziq MOHD AJMI from Universite Grenoble Alpes, France, joined MCRG as summer trainees.
Krisztina Karádi, an exchange student from University of Szeged, Hungary
---
all emails: firstname.lastname@utu.fi